ORGANIC CBD OIL full spectrum
CBD SHOP MARBELLA, SAN PEDRO AND ESTEPONA AREA
Welcome to Body n Soul. You just found the best CBD shop in the Marbella, San Pedro and Estepona area – maybe the whole Costa del Sol region from Malaga to Soto Grande. We sell a wide range of high quality CBD and HHC products.
 We have by far the largest selection of HCC vapes, HHC cartridges, HHC Hash, HHC buds and similar products.
Please drop by our shop to see for yourself. We for sure have at least one premium product for you to enjoy.
CBD Buds, CBD oil, CBD Hash, CBD tea, CBD lotions, CBD cosmetis and CBD trim…we cover it all.…check our page and find out for yourself. We want to be your one stop CBD shop for all your CBD needs.
We're independant and not part of any CBD chain or franchise. We do this because we love finding the best cbd products for our customers.
We sell products from Dr Smoke, Tree CBD, Relash Lab, Terra di Cannabis, Life CBD, Fullspectrum1, Happy Garden vape and a lot of other CBD manufactures. And more to come.
All our products are legal according to EU legislation and contains less than 0.2% THC.
You find our physical shop in Av. Lopez de Mena 24, 29670 San Pedro and we're always ready to advice you on our products.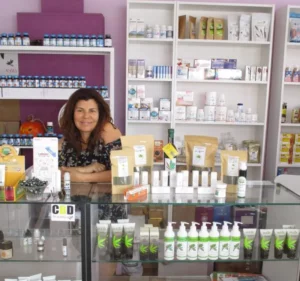 We are real humans here...
We believe that the sale of CBD oil is a matter of trust, so as a customer with us, you must see who you are trading with. We have a store in San Pedro in Spain where you are very welcome to come by and have a chat with us. We are happy to help you find out which oil is best for you and how to get started with CBD oil.
We produce our oil locally so we know that the quality is in order and the best you can get.
Everything is made from the best hemp.
We have great expertise with CBD products as we ourselves stand with our fingers in the oil – quite literally.
We ship our products to most of Europe.
...And we're so much more than CBD
Let's be honest, we love CBD and hemp and the products we can make from them. But Spain has so much more to offer and we want to help spread the word about this beautiful country.
On our page you can see some of the products we have managed to find, most of which are both organic and healthy.
Stop by often as we are constantly adding new products.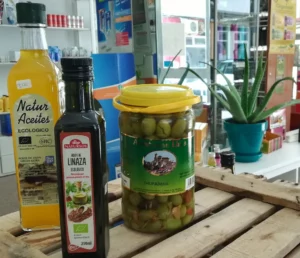 Our little corner of Spain
We sell cbd in the marbella, estepona and san pedro area. Visit our CBD shop and get advice and the best prices on cbd products.
Cbd oil and cbd hash near me.