ACEITE DE CBD BIO de espectro completo
Los mejores precios de Europa....
TIENDA CBD ZONA MARBELLA, SAN PEDRO Y ESTEPONA
Bienvenido a Body n Soul. Acaba de encontrar la mejor tienda de CBD de la zona de Marbella, San Pedro y Estepona, quizá de toda la Costa del Sol. Vendemos una amplia gama de productos CBD y HHC de alta calidad.
Tenemos con diferencia la mayor selección de vapes HCC, cartuchos HHC y productos similares.
Pase por nuestra tienda y compruébelo usted mismo. Seguro que tenemos al menos un producto premium para que lo disfrute.
CBD Buds, CBD oil, CBD Hash, CBD tea, CBD lotions, CBD cosmetis and CBD trim…we cover it all….check our page and find out for yourself. Queremos ser su única tienda de CBD para todas sus necesidades de CBD.
Somos independientes y no formamos parte de ninguna cadena o franquicia de CDB. Hacemos esto porque nos encanta encontrar los mejores productos de cbd para nuestros clientes.
Vendemos productos de Dr Smoke, Tree CBD, Relash Lab, Terra di Cannabis, Life CBD, Fullspectrum1 y muchos otros fabricantes de CBD. Y más por venir.
Todos nuestros productos son legales según la legislación de la UE y contienen menos de un 0,2% de THC.
Encontrará nuestra tienda física en Av. López de Mena 24, 29670 San Pedro y siempre estamos dispuestos a asesorarle sobre nuestros productos.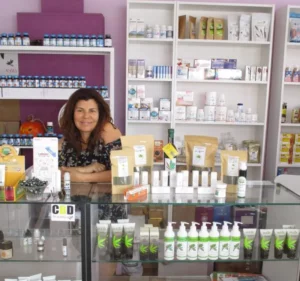 Aquí somos humanos de verdad...
Creemos que la venta de aceite de CBD es una cuestión de confianza, por lo que, como cliente nuestro, debe saber con quién está comerciando. Tenemos una tienda en San Pedro de Alcántara, España, donde le invitamos a pasar y charlar con nosotros. Estaremos encantados de ayudarte a averiguar qué aceite es el mejor para ti y cómo empezar a consumir aceite de CBD.
Producimos nuestro aceite localmente, por lo que sabemos que la calidad está en orden y es la mejor que se puede obtener.
Todo está hecho con el mejor cáñamo.
Tenemos una gran experiencia con los productos de CBD, ya que nosotros mismos estamos con los dedos en el aceite, literalmente.
Enviamos nuestros productos a la mayor parte de Europa.
...Y somos mucho más que CBD
Seamos sinceros, nos encantan el CBD y el cáñamo y los productos que podemos elaborar con ellos. Pero España tiene mucho más que ofrecer y queremos ayudar a dar a conocer este hermoso país.
En nuestra página puede ver algunos de los productos que hemos conseguido encontrar, la mayoría de ellos ecológicos y saludables.
Visítenos a menudo, ya que añadimos nuevos productos constantemente.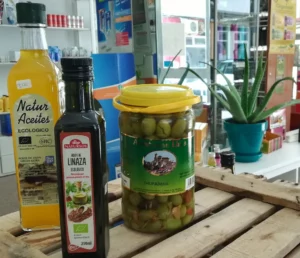 Nuestro pequeño rincón de España
Vendemos cbd en la zona de marbella, estepona y san pedro. Visita nuestra tienda de CBD y consigue asesoramiento y los mejores precios en productos de cbd.
Aceite de cbd y hachís de cbd cerca de mí.